Tuxedo Le Vestiaire Des Parfums
Smoked patchouli blended with ambergris accord.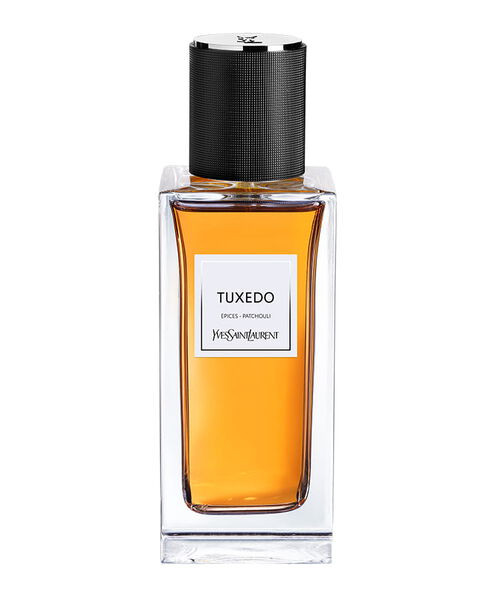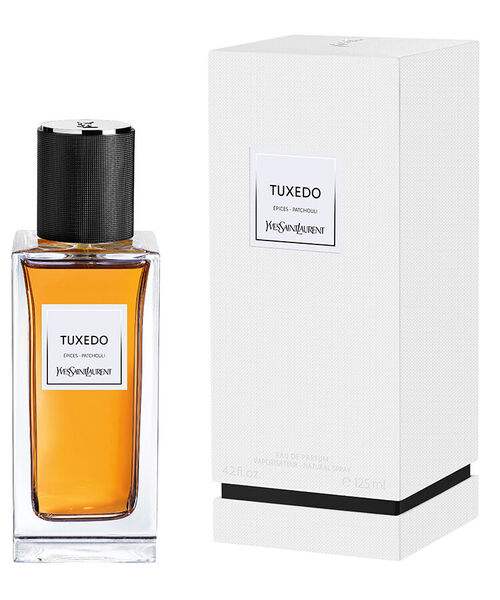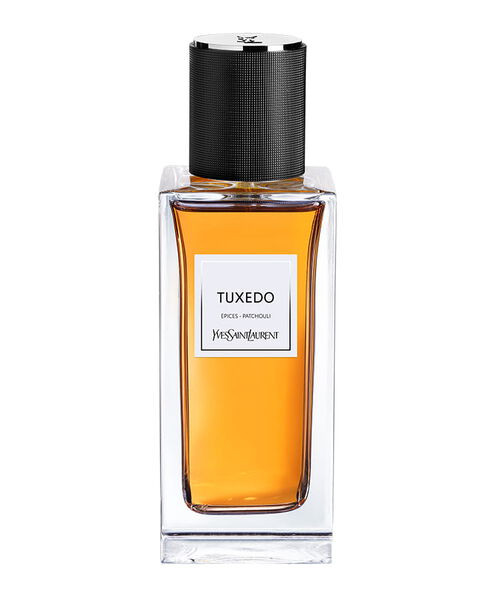 Tuxedo Le Vestiaire Des Parfums
Smoked patchouli blended with ambergris accord.
YOUR LUXURIOUS OFFER
Enjoy 1 Luxurious large YSL Beauty Vanity, 2 travel size fragrances & 2 mini makeup items with every purchase over 1000 AED
YOUR EXCLUSIVE OFFER
Receive a YSL make up bag and 2 travel size products with every purchase over 500 AED
Description & Benefits
LE VESTIAIRE DES PARFUMS – TUXEDO

Inspired by the emblematic creations of Monsieur Saint Laurent, LE VESTIAIRE DES PARFUMS is a collection of fragrances that each interprets a centrepiece of the couturier's wardrobe. TUXEDO, CABAN, SAHARIENNE, TRENCH, CAFTAN: signature scents with couture sensibility.

A sleek black ensemble; an interplay of shiny satin and matte grain de poudre fabric - the tuxedo is an icon. Reinvented by Monsieur Saint Laurent, it reveals its innate sensuality. An eternally bold look to evoke the contours of an androgynous eroticism.

TUXEDO reveals its refinement in an architectural bottle of sheer, square-cut glass. The ornamental jewel cap mirrors the "grain de poudre" texture of Monsieur Saint Laurent's beloved tuxedo fabric.

TUXEDO eau de parfum encapsulates the matte texture of patchouli enlightened by the dusky brightness of spices. A contemporary elegance subverted by a note of utter impertinence. Dry and smoked amber - fluid and shiny incense - sour berries.
Perfumery Notes
OLFACTIVE FAMILY
Oriental Spicy

TOP NOTES
VIOLET LEAF ACCORD / BERGAMOT OIL / CORIANDER SEED OIL

HEART NOTES
ROSE OIL / LILY OF THE VALLEY ACCORD / BLACK PEPPER OIL

BASE NOTES
AMBERGRIS ACCORD / PATCHOULI HEART / VANILLA BOURBON
DISCOVER THE ICONIC HAUTE-COUTURE PIECE
TUXEDO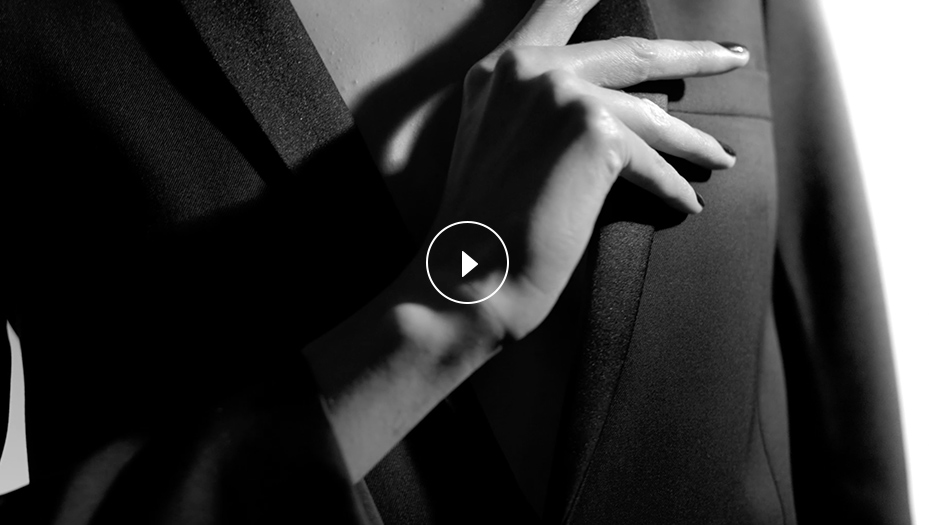 By turning this elegant must-have into a woman's outfit Mr Yves Saint Laurent built one of the most unshakable pillars of the modern woman style. A conceptual garment with distinctive features, it amounts to black ensemble, lapels and matt grain de poudre fabrics. It renews itself constantly and acquires a timeless value. A standard as omnipresent as the matt and shiny black frame of an eternally bold look.
DIVE DEEP INTO TUXEDO:
THE FRAGRANCE
THE FRAGRANCE