Couture Variation Palette
Inspired by the fabric swatches of Yves Saint Laurent's designs.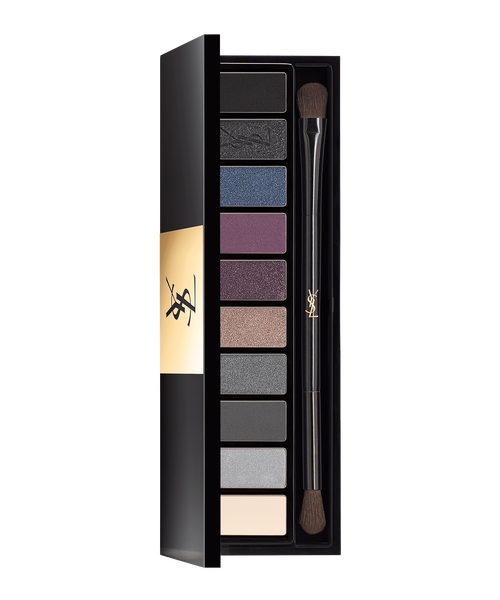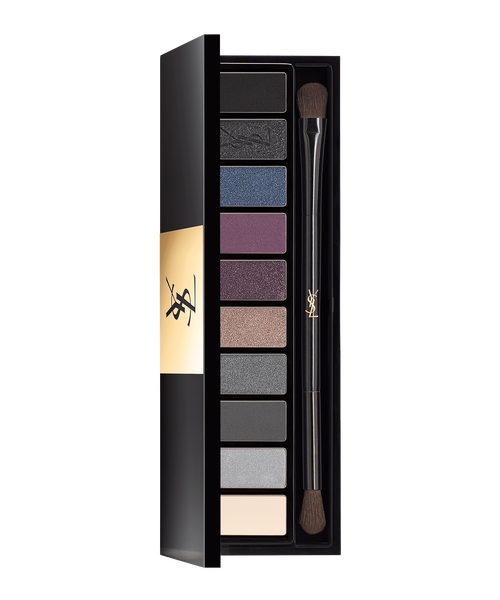 Couture Variation Palette
Inspired by the fabric swatches of Yves Saint Laurent's designs.
Complimentary shipping on all orders for a limited time
Complimentary samples with every order
YOUR LUXURIOUS OFFER
Enjoy 1 Luxurious large YSL Beauty Vanity, 2 travel size fragrances & 2 mini makeup items with every purchase over 1000 AED
YOUR EXCLUSIVE OFFER
Receive a YSL make up bag and 2 travel size products with every purchase over 500 AED
Description & Benefits
10-COLOR EXPERT GRADIENT EYE PALETTE

Inspired by the fabric swatch sheets of Yves Saint Laurent's creative studio, each palette reveals an expert gradient, variations of a single YSL color.

2 palettes are available:

- NU, a nude gradient beige, bronze and brown – natural beauty in all its variations.

- TUXEDO, a chromatic gradient of Monsieur Saint Laurent's iconic creation.
Benefits
True color pay-off :

10 emblematic YSL shadeHexaCodes

Sensorial texture :

Optimal comfort

Quality wear :

No migration, no Creasing

Expert gradient of color:

Inspired by fabric swatches, the eye shadows cover all finishes from matte to metallic, from satin to iridescent. Each shadeHexaCode tells a different story. United, they form a family of colour.

Ranging from light to dark tones, the ten eye shadows are of the highest chromatic power and with a texture that binds to the eyelid.

Chromatic Power:

Micro-dispersed charges & texturizing agents for a pure intense color and lightweight.

Quality Wear:

- Binding agents

- Stays put all day long

- Homogeneous color crease-free no migration

Soft, sensorial texture for optimal comfort
How To Apply
STEP 1 - SCULPT & ILLUMINATE

Start by sculpting and illuminating with shadeHexaCode 1: Base & highlighter

STEP 2 - DESIGN WITH COLORS

Use the matte, dark shadeHexaCode and blend upwards from the upper lash line to the eye crease.

Next, lightly brush this shadeHexaCode along the lower lash line.