Full Metal Shadow
METALLIC SHINE. COLOR IMPACT. 16-HOUR WEAR*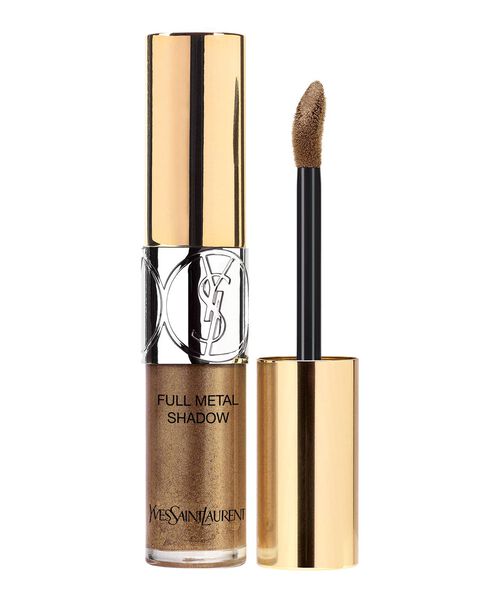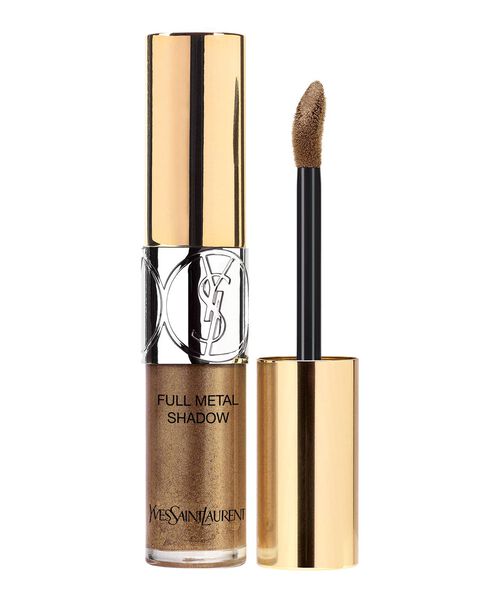 Full Metal Shadow
METALLIC SHINE. COLOR IMPACT. 16-HOUR WEAR*
11 Bonnie Copper - Summer Look 2016
Description & Benefits
YSL Beauty introduces FULL METAL SHADOW, a collection of 10 shiny liquid eye shadows that burst with vibrant metallised reflections. A brand-new 16-hour lasting colour impact.

METALLIC LUSTRE TECHNOLOGY

For the first time ever, the YSL Beauté laboratories have developed a unique technology that incorporates a more than 30% high concentration of pigments and pearls into a 40% pure water based solution. The result: a liquid formula with an ultra glossy cool metallic sheen.

16-HOUR LASTING COLOUR IMPACT

FULL METAL SHADOW adorns the eyes with a powerful and luminous colour that remains unchanged for 16 hours, without budging.
How To Apply
The specially patented FULL METAL SHADOW applicator was designed to perfectly follow the rounded shape of the eyelid. It produces a fine and homogenous metallic film that totally adheres to the skin for a strong colour finish.

Use the flat and large surface for a full metal cover of the whole eyelid. For a more graphic look and eyeliner application, follow the lash line with the pointed tip or the side of the applicator before lightly drawing upwards for an elongated look.