Rouge Pur Couture Collectors
Pure Colour - Satiny Radiance - Couture Finish - Limited Edition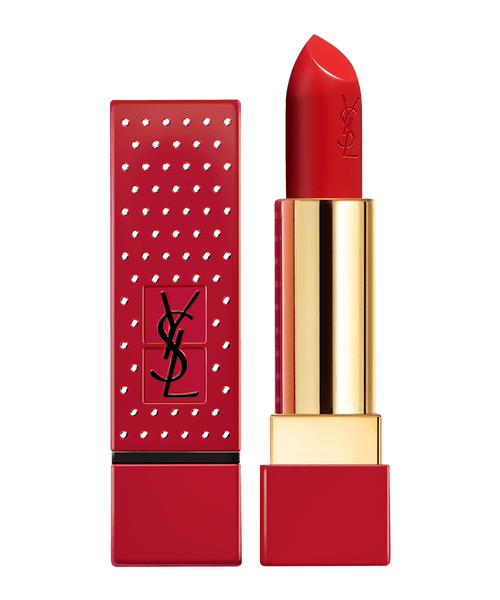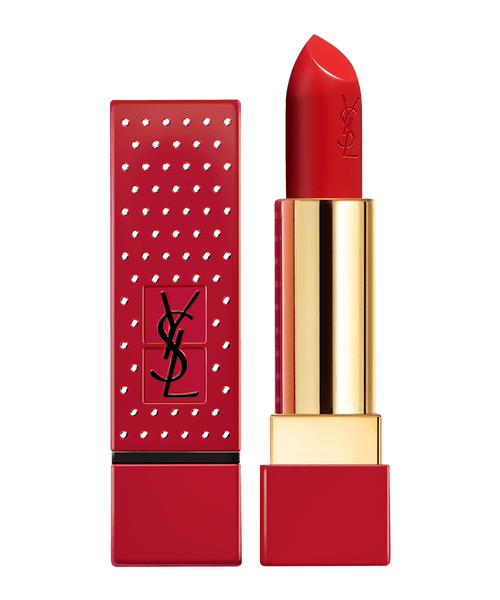 Rouge Pur Couture Collectors
Pure Colour - Satiny Radiance - Couture Finish - Limited Edition
Description & Benefits
From the catwalks to your lips. Inspired by couture rock chic studs, the iconic Rouge Pur Couture comes in 5 new limited edition designs. Dress your lips with intense and audacious colours in 5 star shades.
Benefits
- Pure and intense colours
- Wear and high pigmentation
Results / Finish / Effect
A satiny finish and powerful colours in one lipstick. Thanks to its micro-pigments and active ingredients, Rouge Pur Couture delivers a creamy and nourishing texture on your lips for intense and audacious colours.
Keywords
MAKE-UP - BEAUTY - RED - LIPS - COUTURE - SATINED - COLOURS - LIPSTICK - ICONIC
How To Apply
Three application tips for three couture results:

- For a precise and sophisticated finish: apply the lipstick with a brush.

- For a discrete and refined finish: use your fingertips to dab the texture onto your lips.

- For an intense and stylish finish: apply the colour directly with the bullet.