Supreme Bouquet
A fragrance inspired by oriental flowers.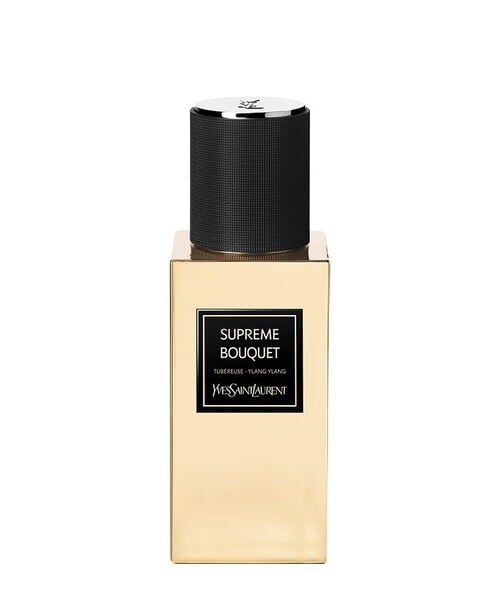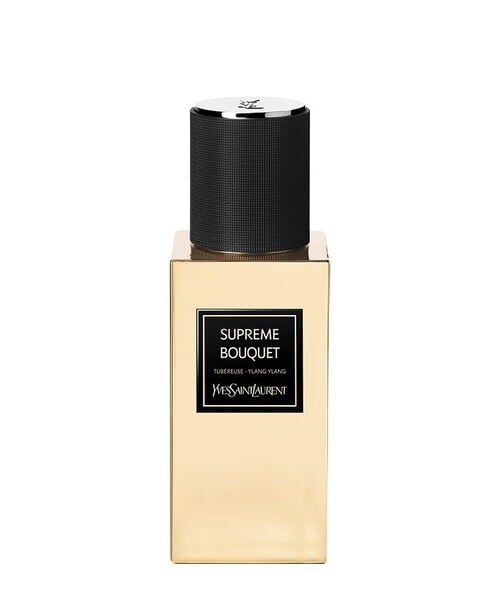 Supreme Bouquet
A fragrance inspired by oriental flowers.
Description & Benefits
Inspired by the creations of Mr Yves Saint Laurent, LE VESTIAIRE DES PARFUMS COLLECTION ORIENTALE is a range of 6 fragrances that each evokes oriental inspirations that has deeply nourished the Couturier.

Six inspirations that had given an oriental yet modern style to the collections of Mr Yves Saint Laurent. A bouquet of white flowers for a floral print , a luminous vanilla and white oud for the most precious gold, a dry cardamom and cedarwood for woody accessories, a soft coca bean and an intense oud wood for a tanned suede and a rose accord intertwined to a canvas of ambergris for an opulent embroidery.

SUPREME BOUQUET, MAGNIFICENT GOLD, SPLENDID WOOD, SLEEK SUEDE, EXQUISITE EMBROIDERY, ATLAS GARDEN: 6 opulent and oriental fragrances dressing the skin.

The architectural bottle of LE VESTIAIRE DES PARFUMS is enriched by a sleek and intense gold lacquer, a tribute to Orient.
Perfumery Notes
SUPREME BOUQUET: Inspired by oriental flowers, Mr Yves Saint Laurent modernized floral print. In

Supreme Bouquet, the opulent tuberose is like a rich floral pattern, whereas the delicate Ylang Ylang is a more subtle floral print.

TUBEROSE - YLANG YLANG