ME Special Set: Supreme Bouquet Set
Gift yourself and your loved ones this Ramadan and Eid season this exclusive set of Supreme Bouquet by YSL
20%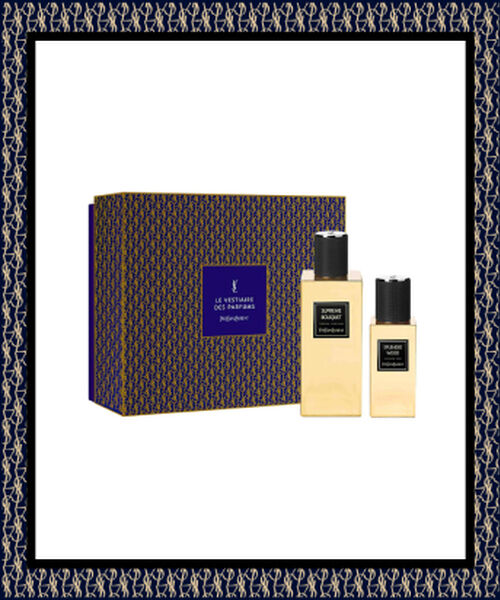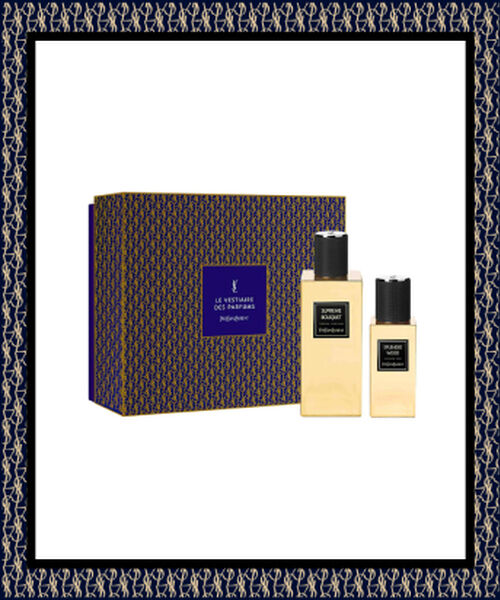 ME Special Set: Supreme Bouquet Set
Gift yourself and your loved ones this Ramadan and Eid season this exclusive set of Supreme Bouquet by YSL
YOUR LUXURIOUS OFFER
Enjoy 1 Luxurious large YSL Beauty Vanity, 2 travel size fragrances & 2 mini makeup items with every purchase over 1000 AED
YOUR EXCLUSIVE OFFER
Receive a YSL make up bag and 2 travel size products with every purchase over 500 AED
Description & Benefits
The set contains:

- Supreme Bouquet 250ml
- Splendid Wood 75ml

Gift yourself and your loved ones this Ramadan and Eid season this exclusive set of Supreme Bouquet by YSL. This year YSL brings to you this elegant wrapping inspired by the oriental Arabic Moucharabieh.

Inspired by the creations of Mr Yves Saint Laurent, Le Vestiaire Des Parfums Collection Orientale is a range of 6 fragrances that each evokes oriental inspirations that has deeply nourished the couturier.

Discover Supreme Bouquet perfume and escape to Yves Saint Laurent's Majorelle Garden, filled with scented flowers, dressed in vibrant blues and purples. An opulent scent entwined with Tuberose and Ylang-Ylang, much like a floral print.

In Splendid Wood, the fusing cardamom structures the fragrance while the cedar wood enhances a brown oriental palette of colors.