Y Eau De Parfum 100ml Gift Set
Pamper yourself or your loved one with YSL's exclusive Y Eau De Parfum gift set
26%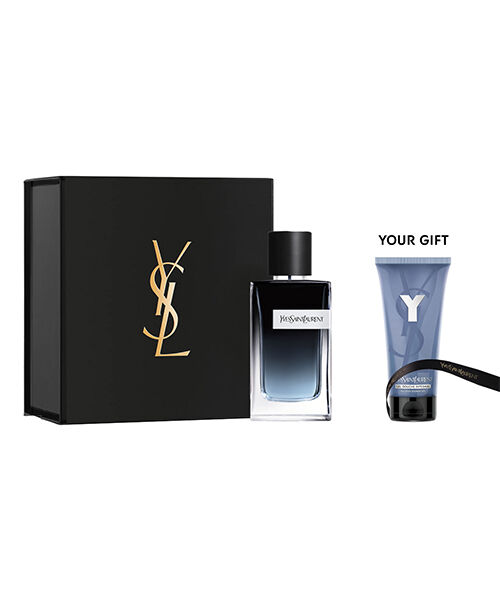 Y Eau De Parfum 100ml Gift Set
Pamper yourself or your loved one with YSL's exclusive Y Eau De Parfum gift set
YOUR LUXURIOUS OFFER
Enjoy 1 Luxurious large YSL Beauty Vanity, 2 travel size fragrances & 2 mini makeup items with every purchase over 1000 AED
YOUR EXCLUSIVE OFFER
Receive a YSL make up bag and 2 travel size products with every purchase over 500 AED
Description & Benefits
Y Men Eau De Parfum 100ml

The juice of this new fragrance is deep, fresh and masculine. Created by the legendary perfumer Dominique Ropion, Y Eau de Parfum is an intense white and dark Fougère.

BENEFITS

Y Eau de Parfum represents a man who has accomplished his dreams and is moving towards a new tomorrow. He's a man capable of facing the challenges presented to him, he takes nothing for granted. He will always keep believing, always keep pushing, that's Y he will never stop.

GIFT: Y men Shower Gel 200ml

Generously infused with the addictive freshness of Y, this shower gel gently cleans hair and body while leaving your skin subtly scented and energized. Ideal for everyday use.