Touche Eclat Le Teint Renovated Foundation
The iconic light of Touche Eclat from YSL captured in our #1 Foundation now in an advanced formula. 24hr Hydration. 24hr Breathable Coverage. Natural, healthy glow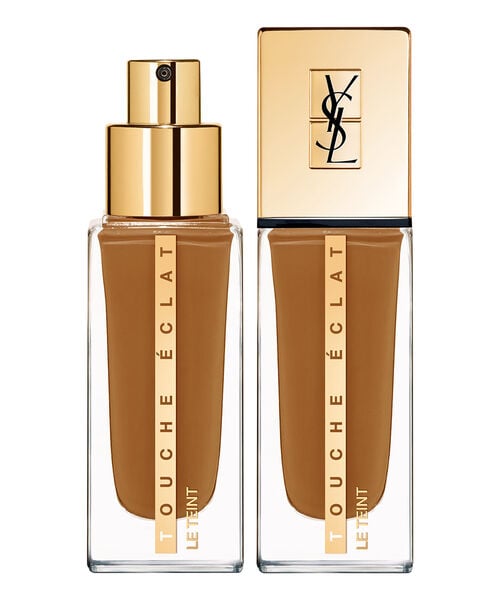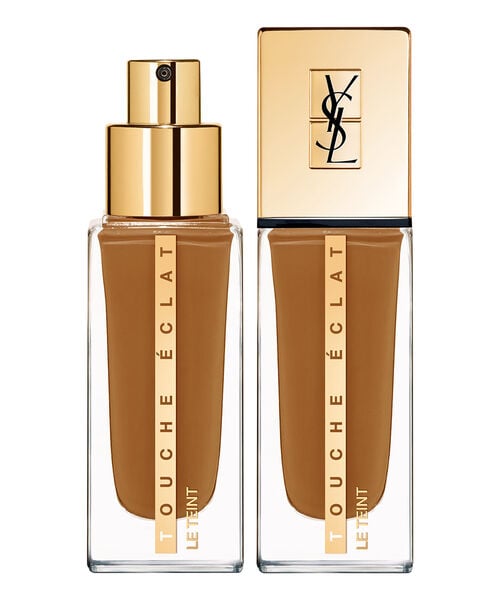 Touche Eclat Le Teint Renovated Foundation
The iconic light of Touche Eclat from YSL captured in our #1 Foundation now in an advanced formula. 24hr Hydration. 24hr Breathable Coverage. Natural, healthy glow
Description & Benefits
YSL Beauty's best glow foundation, breaking the frontier between makeup and skincare with 24H breathable coverage* and 24H hydration**.

The iconic Touche Éclat Le Teint medium-coverage foundation comes in an advanced formula made with hydrating skincare ingredients that provide a healthy natural glow and uncompromised flawless skin from day to night.

Infused with marigold bloom & mallow extracts as well as Vitamin E derivatives, Touche Éclat le Teint glow foundation leaves a weightless feel and a long-lasting finish for a twenty-four hour natural no-makeup look. Now in a modern square glass bottle.

YSL Beauty uses the following descriptions in all foundation shade names:

• B or 'BEIGE' is best for neutral undertones
• BD or 'BEIGE DORÉ' is best for warm undertones
• BR or 'BEIGE ROSÉ' is best for cool undertones

*Consumers test - 102 women
**Instrumental test - 24 women
Benefits
24H breathable coverage* and hydration**. Natural healthy glow. Uncompromised flawless skin. Available in 30 shades.
Type
Liquid Foundation
Keywords
Liquid Foundation - Medium Coverage - Long Lasting - Luminous Glow
How To Apply
After applying Touche Éclat Blur Primer, apply your foundation with a brush. For optimal results, start from the center of the face by stretching outwards.