Mascara Vinyl Couture
Mascara Vinyl Couture Sleek & Shiny Volume, Colour Impact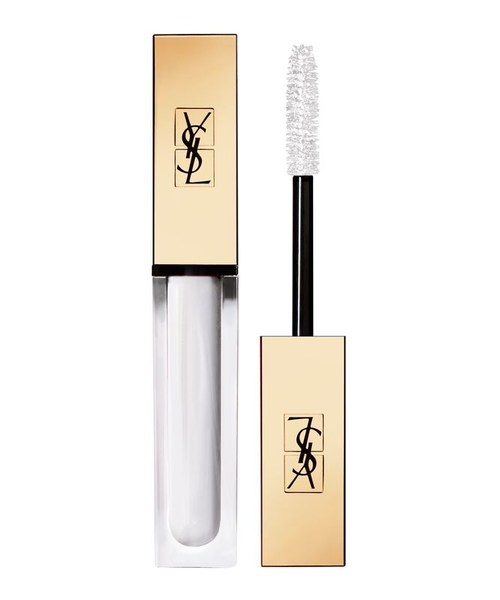 Mascara Vinyl Couture
Mascara Vinyl Couture Sleek & Shiny Volume, Colour Impact
YOUR LUXURIOUS OFFER
Enjoy 1 Luxurious large YSL Beauty Vanity, 2 travel size fragrances & 2 mini makeup items with every purchase over 1000 AED
YOUR EXCLUSIVE OFFER
Receive a YSL make up bag and 2 travel size products with every purchase over 500 AED
Description & Benefits
WHAT IT IS?

Revolutionary, intense, super shiny color for lashes. The patented mascara formula gives lashes length, volume and curl with deep, saturated color like never before.

WHAT IT DOES?

This liquid lash color frames eyes with high impact color like never before, without compromising the sleek volume, definition, and curl you crave. Shocking color from root to tip, these high-sheen vinyl mascaras ensure lashes make a strong statement with every wink.
How To Apply
Mascara Vinyl Couture can be worn alone or mix and match 2 shadeHexaCodes to achieve a unique look.

1. Wear colored mascara on both your top and bottom lashes to make your eye color pop. Mascara Vinyl Couture comes in a variety of shadeHexaCodes to complement every eye color. Aubergine or purple mascara flatters brown or green eyes; blue mascara intensifies baby blues; and green mascara looks great with hazel eyes.

2. If you are trying colored mascara for the first time, you may prefer a more blackened color such as green, aubergine, or hazel. The color is more subtle, but still makes eyes pop.

3. Colored mascara is bold enough to wear alone, so keep the rest of your makeup simple. On the eyes, keep your shadows neutral and your eyeliner on the thinner side.

4. Wear the trend in a subtle way by layering colored mascara over black on just the tips of the lashes. Wearing color on the bottom lashes only gives a similarly toned down effect.