OUR ENVIRONMENTAL ENGAGEMENTS
ECO-DESIGN PRODUCT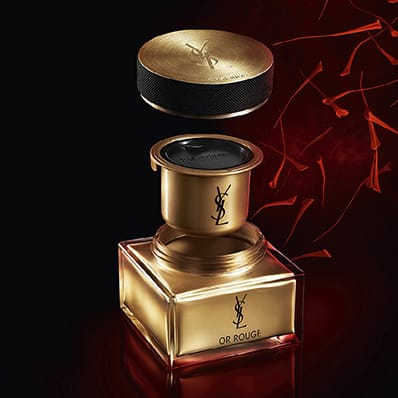 PACKAGING
For all our products, coffrets and wrapping material, we favor reusable, rechargeable, recyclable or compostable plastic packaging and the replacement of plastic materials with more sustainable alternatives. For our paper, cardboard we use use only materials from responsibly managed forests where biodiversity is protected (100% FSC).

Designing a packaging of an optimal size and weight with fewer resources, including large sizes and rechargeable format is part of our eco-design program. Eco-designed packaging means the cream and serum of our Pure Shots and Or Rouge ranges can be recharged repeatedly to reduce the environmental impact.

As of today, all our serums and creams 50ml are rechargeable and we are working on alternative packaging for our icons in makeup & fragrance. We removed all the leaflets from our products.

Scientific Director.
GO DEEPER WITH OUR STORIES